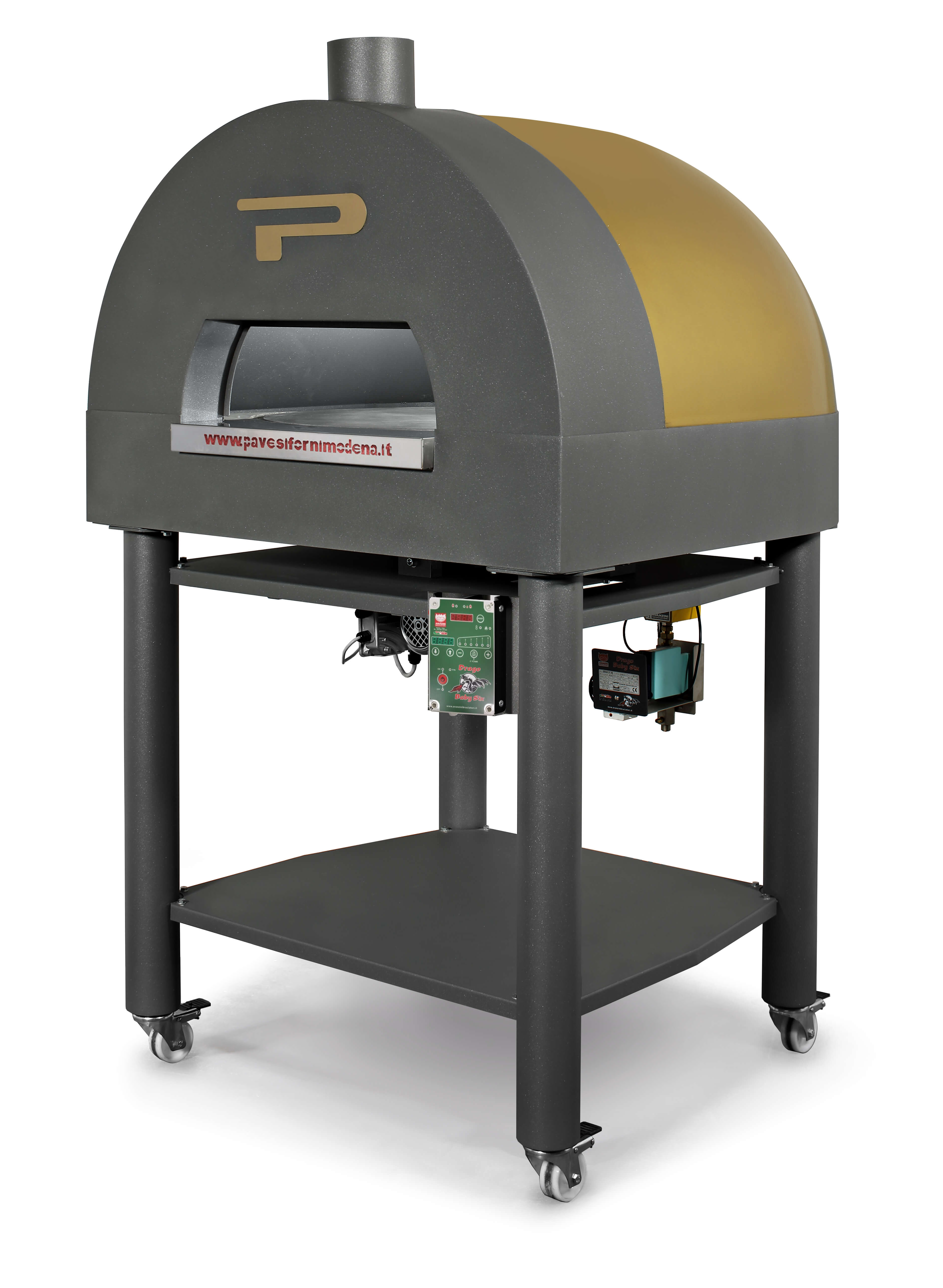 Gas
JOY 90TW
Baking surface of 90 cm. in diameter Pavesi ROTATING SINGLE BLOCK, capacity for 2/3 pizzas.
Designed for maximum consistency, the rotating floor bakes pizza and other dishes perfectly, without moving the food in the oven. Achieves the complex flavors that are only possible with a traditional oven, with the convenience of gas.
Revolving Joy 90 TW oven was born with a one-torch electronic burner, with high and low flame, adjustable in six different positions.