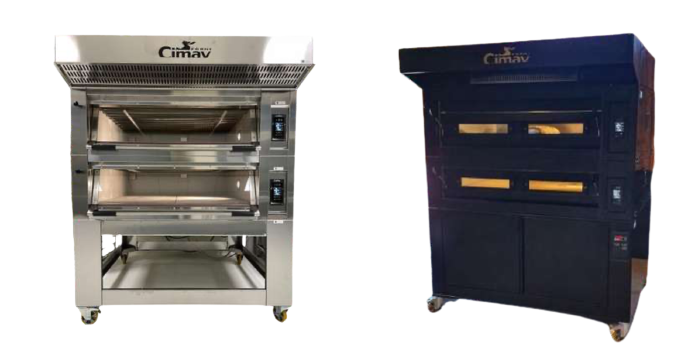 Electric
Modular ovens
Modular ovens are great for many reasons.
You can stack up to 4 modules. The baking chambers are perfectly insulated with a double layer of rock wool and sealed with sheet steel. This allows you to use different temperatures on the different modules and make different products at the same time. The baking temperature can reach 400 °C, perfect for Neapolitan pizza.
These modules are suitable for baking pastry, bread and pizza, all on baking trays or directly on the oven floor.
Available on gas or electricity.
All modular ovens are customizable with the following elements:
full glass doors
stainless steel doors with small glass inspection steam application per module
support rack in stainless steel or fermentation cell raised pizza resistances
refractory stone floor
refractory concrete floor
Wi-Fi connectivity with cloud EPoCA
finish available in black