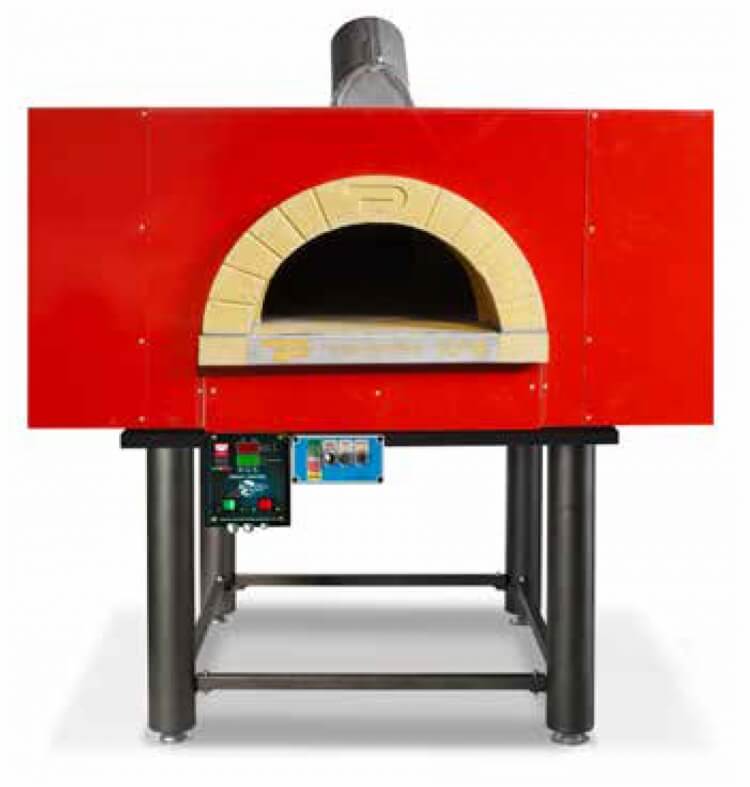 Gas
PVP 150TW
ROTATING SINGLE BLOCK Pavesi baking surface of 150 cm. in diameter, capacity for 14/18 pizzas, ideal for tray baked pizza, FLAT VAULT, square chamber with refractory cement walls, single 56x27 opening, heats from 100° C. to 300° C. in approx. 60 minutes (data measured using 34 KW/h Methane Gas Burner and 20 cm. insulated flue).
An oven that can fully satisfy the requirements of all those restaurants that need to work intensely for many hours.
A large, even huge oven yet still extremely reactive. IMMEDIATELY retrieves the calories given off during baking. We are sure it will satisfy you and we sincerely hope that you will be able to utilize it 100%.
All the Pavesi gas-fired ovens are supplied with an electronically managed gas burner.