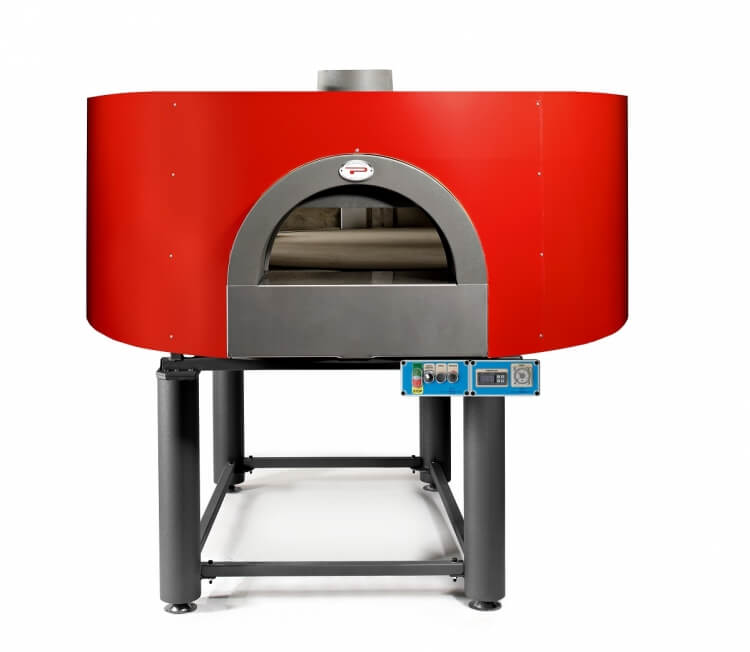 Wood/Combo
PVP 130TW Round
Baking surface diameter 130 cm. Pavesi rotating SINGLE BLOCK, capacity for 10/12 pizzas, single 62x24 opening, ideal for tray baked pizza, FLAT VAULT, round, high-thickness walls in refractory cement, to further increase the heat accumulation (thermal flywheel) wood stack and ash discharge left and right, it heats from 100° C. to 300° C. in approx. 45 minutes (data measured using dry wood and 20 cm. insulated flue).
A small and extremely reactive oven.
IMMEDIATELY retrieves the calories given off during baking.
We prefer not to indicate the hourly production rate, as it is linked to many factors such as the production capacity of the staff and the work area.
That will be your job to find out. You'll be surprised.
All Pavesi rotating wood ovens can be supplied with the electronically managed Avanzini gas burner, including a special stainless steel protection that protects the nozzles of the burner from the soot of wood, so they can safely work with gas and with wood.