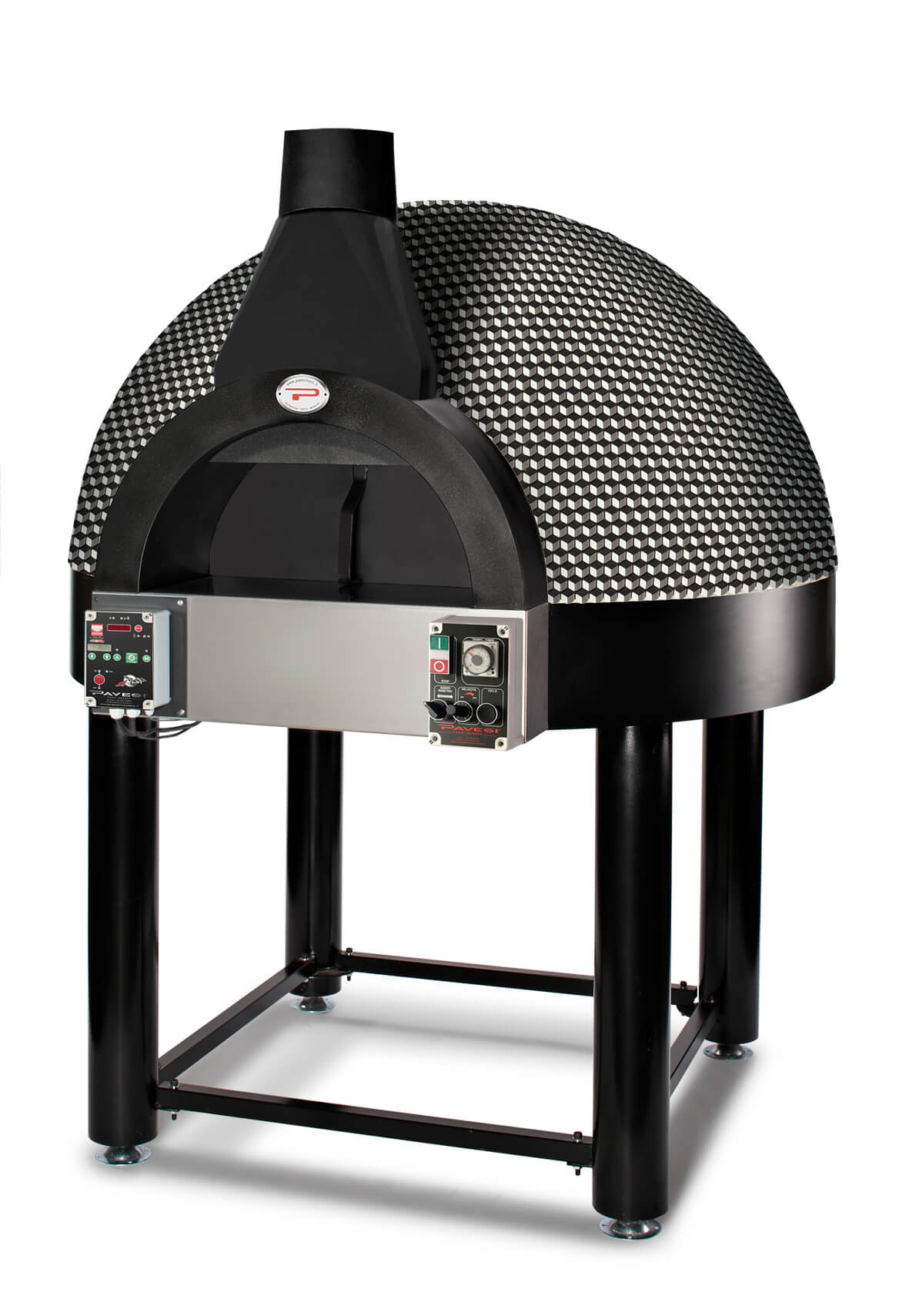 Gas
JOY 110TW Gas Front
Baking surface of 110 cm. in diameter Pavesi ROTATING SINGLE BLOCK, capacity for 6/8 pizzas.
Designed to provide a working tool of the highest standard but still unique, because it is strongly characterized in terms of aesthetics, almost a piece of design.
User friendly, rotation speed control, cooking plate always at the ideal temperature, the revolving oven is recommended for those who must cook large quantities of pizzas as quickly as possible.
All the Pavesi gas-fired ovens are supplied with an electronically managed gas burner.